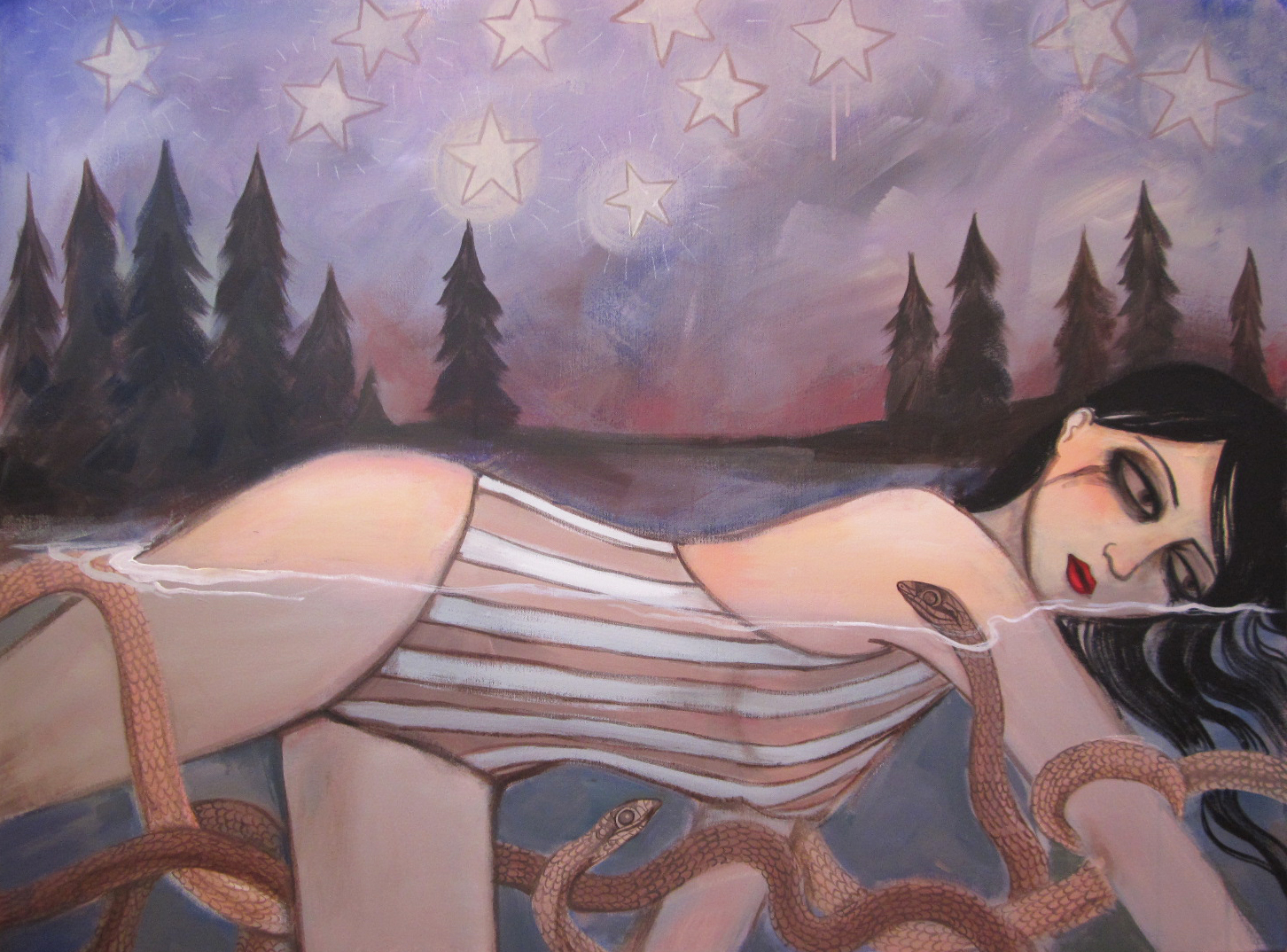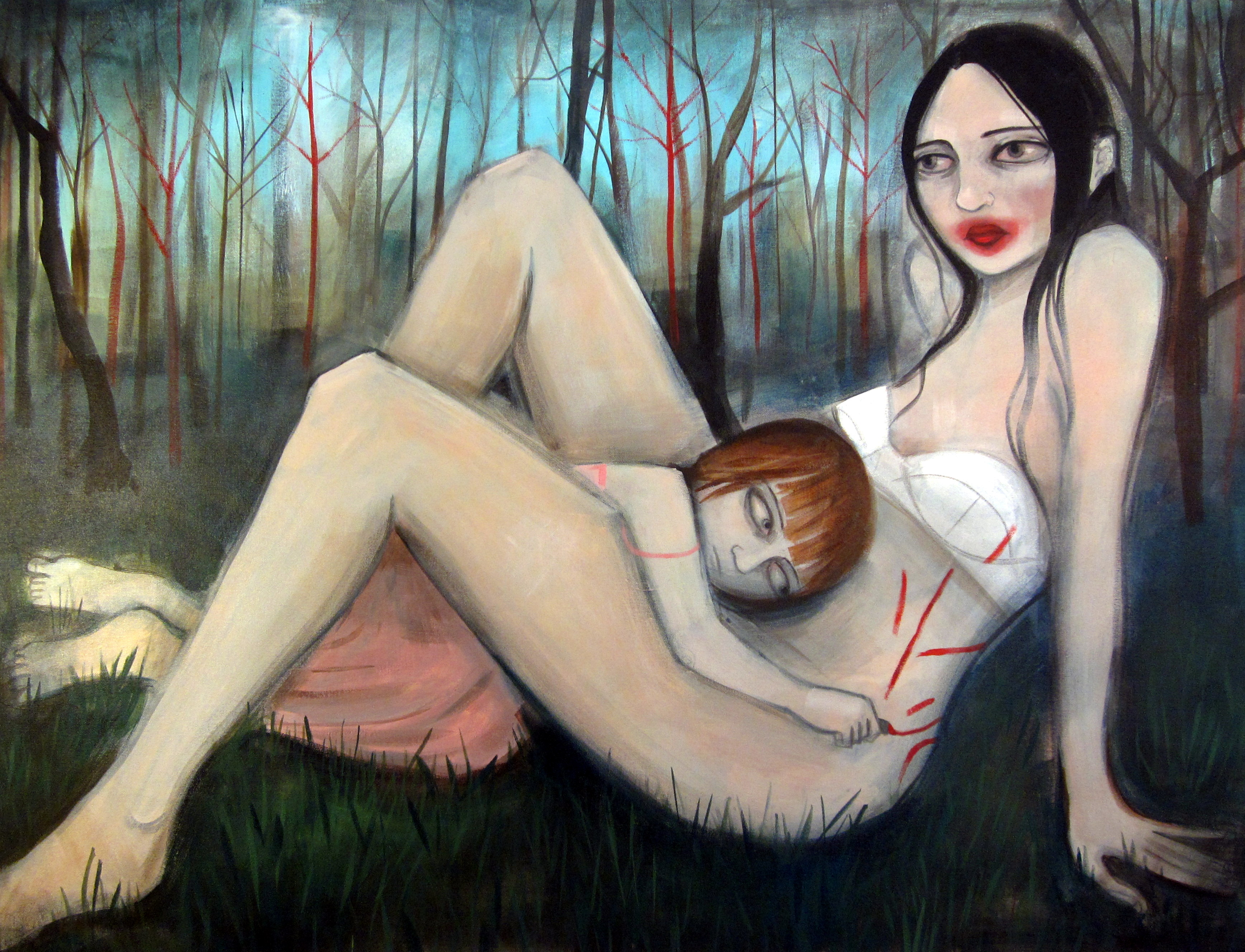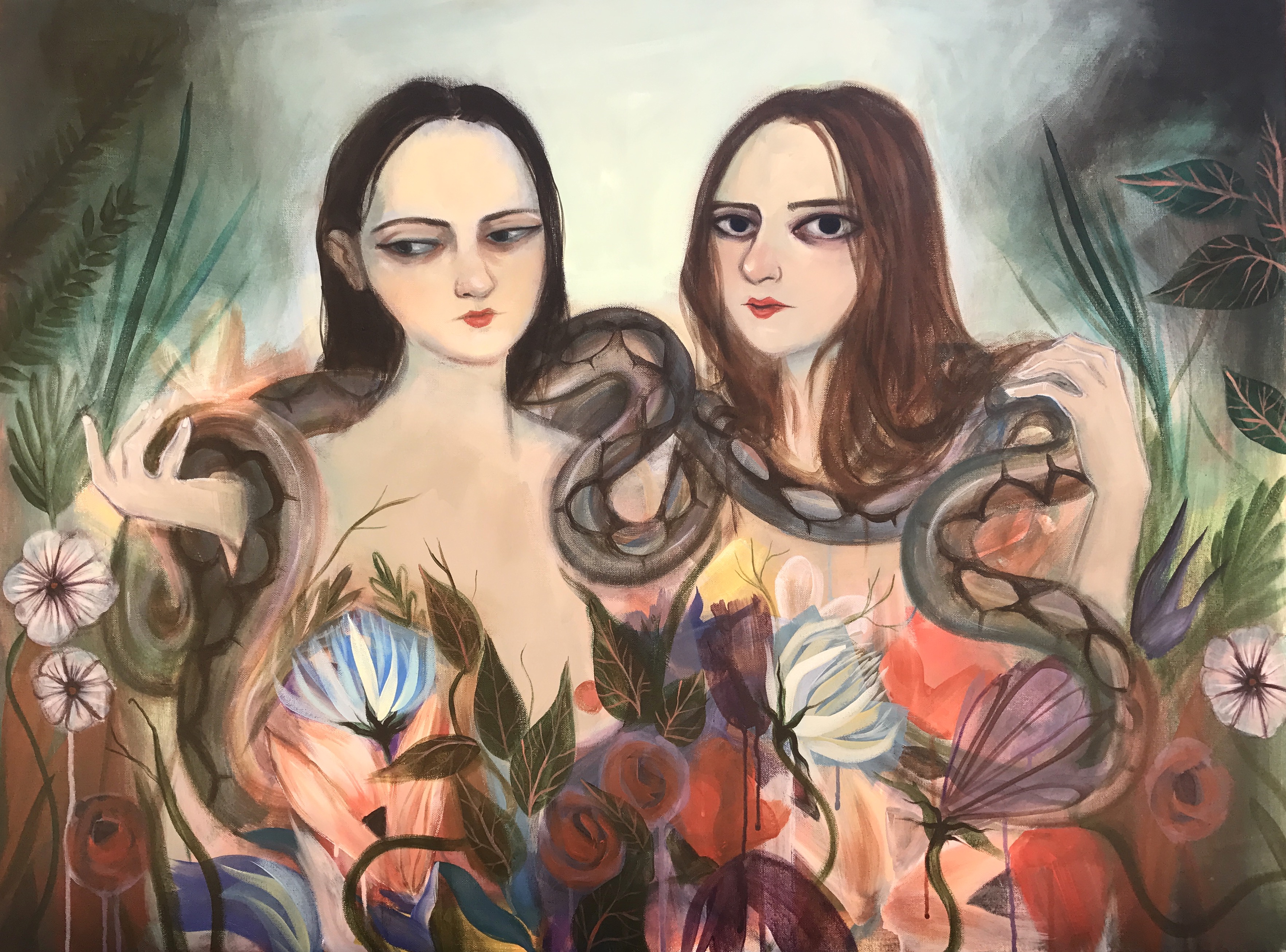 Rachel Stuart-Haas
Rachel Stuart-Haas is a professional artist and astrologer who currently lives in Louisiana.  She earned her BFA in Design/Illustration from The Kansas City Art Institute in Kansas City, MO.  Since then, Rachel has focused her time and energy on producing one of a kind paintings that feature females as seen through Stuart-Haas's introspective vision. The paintings of Rachel Stuart-Haas portray her intuition towards the obvious and the ethereal. To her, both worlds are very real but cannot be perceived by everyone. She likes to imagine that each of these pieces captures both reality and mystery via the subject's ability to exist in both worlds at once.
Rachel has been fascinated with astrology since she first laid eyes on Linda Goodman's Love Signs in the 8th grade. After years of working with top astrologers, Rachel's clients now span the globe.
Rachel lives with her husband David, their children Ivy and Liam, and her devoted basset hound, Louie. 
Biography
Born in Shreveport, LA
Studied painting at the Marchutz School in Aix en Provence, France
BFA in Design at the Kansas City Art Institute
One of the founding members of Green Door Gallery, Kansas City, MO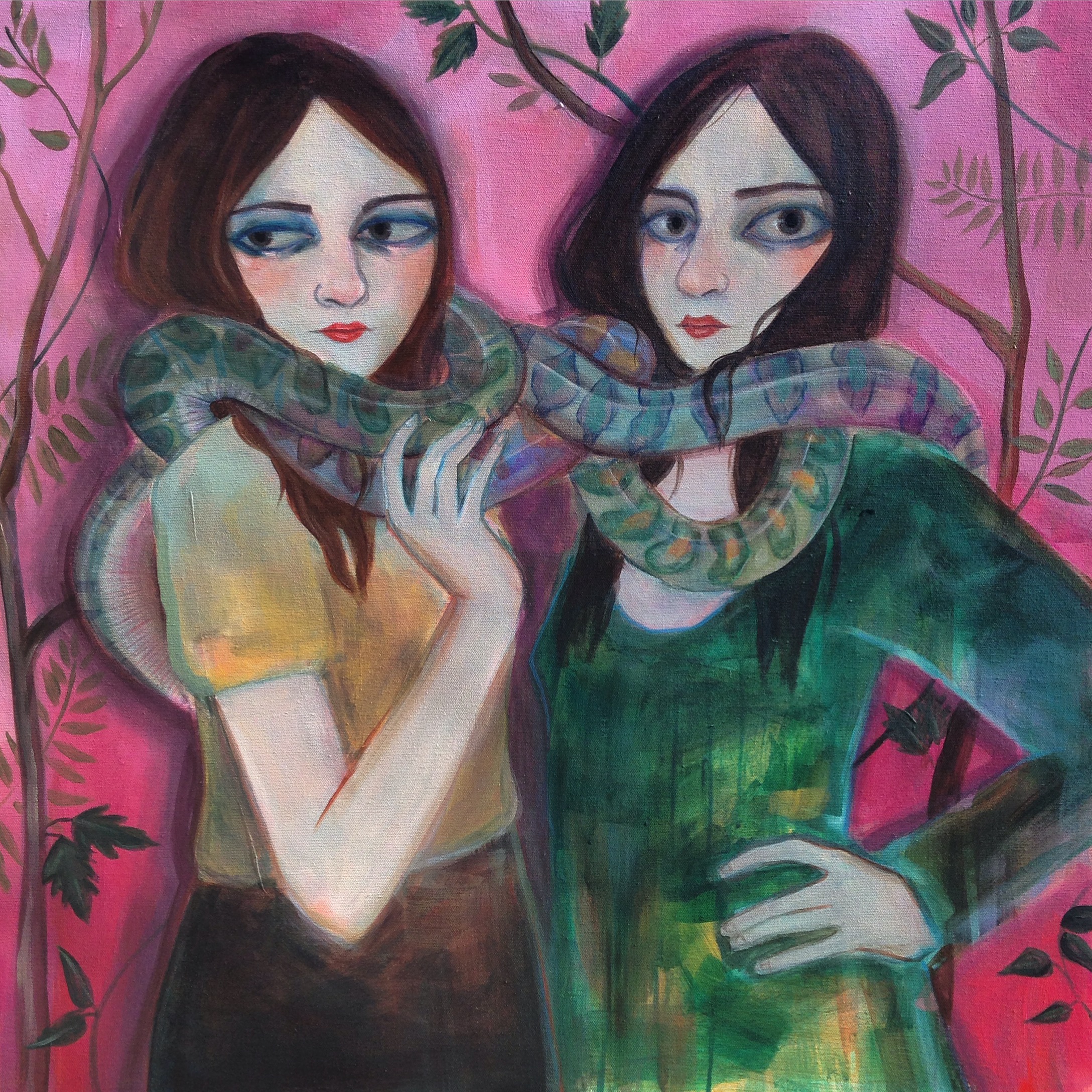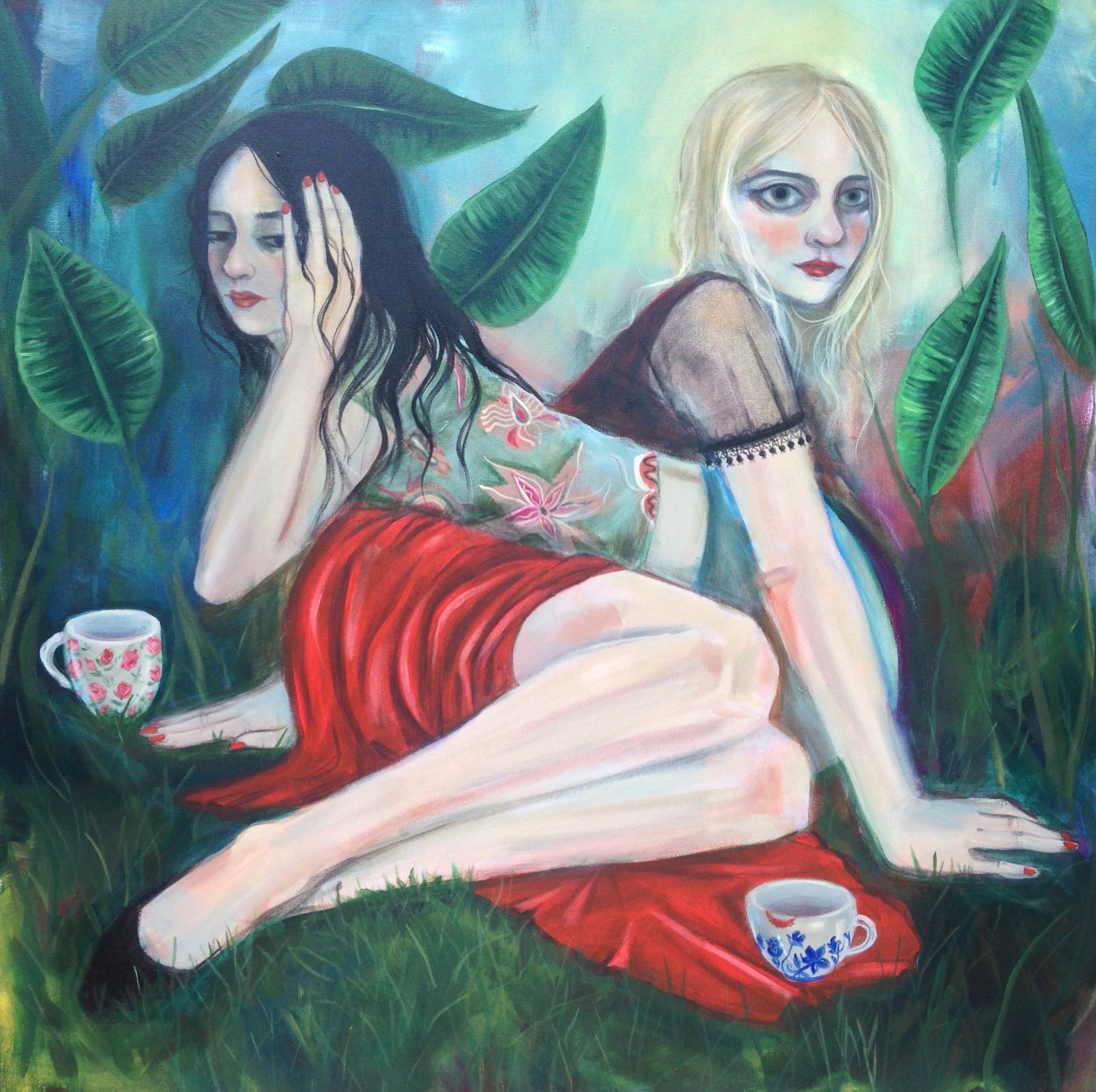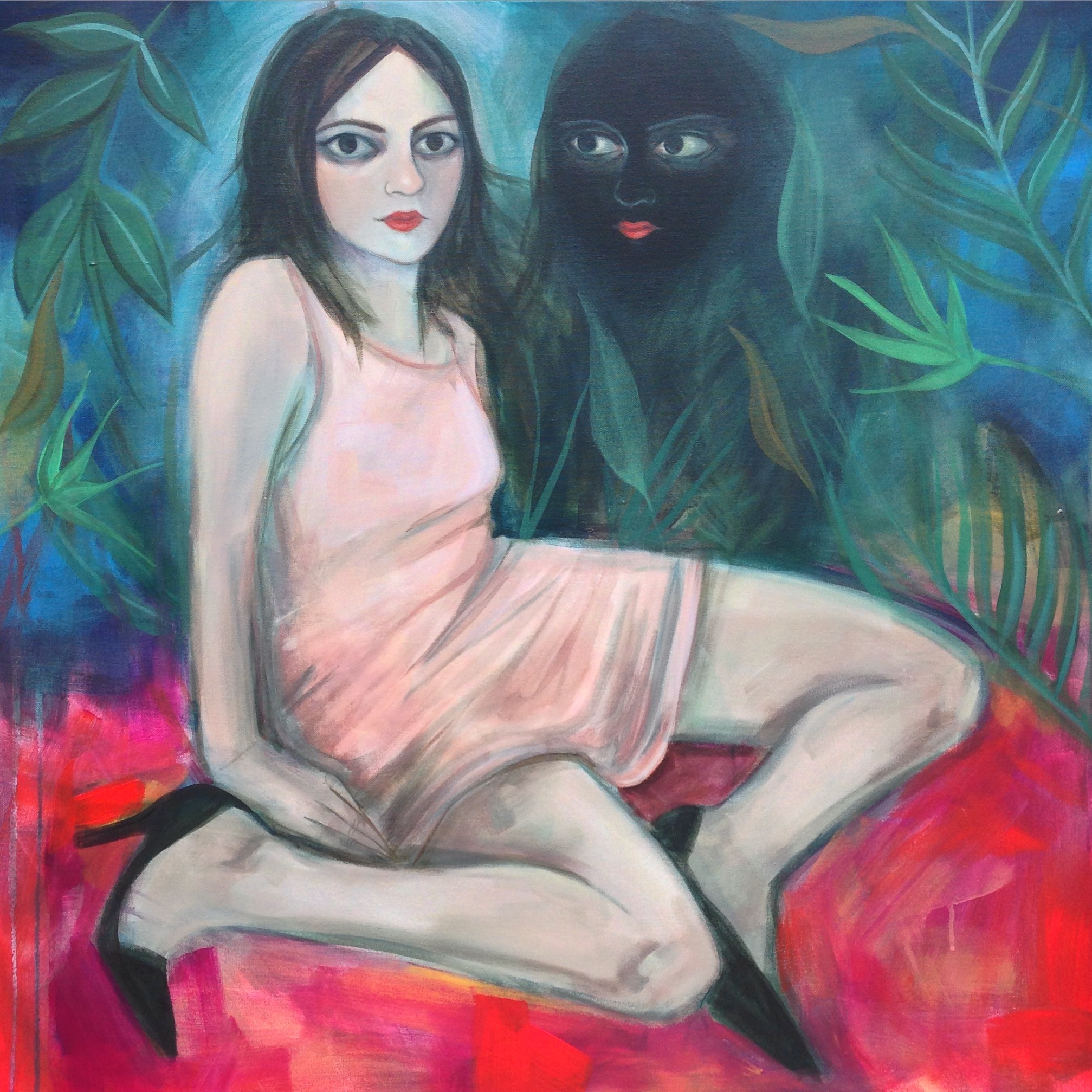 Exhibitions
1998 Group Show | Proxemics | Kansas City MO
2000 Two Woman Show | Exaggeration | Niva Gallery | New York NY
2000 Group Show | Bush Gallery | Providence Rhode Island
2000 Group Show | Behind The Green Door | Green Door Gallery | KC MO
2001 Group Show | Infect | Green Door Gallery | Kansas City MO
2001 Two Women Show | The Framing Girl | Kansas City MO
2002 Group Show | Blue Gallery | Kansas City MO
2002 Group Show | The Cube at Beco | Kansas City MO
2003 Group Show | LightBox Gallery | Kansas City MO
2003 Group Show | Kansas City Jewish Museum | Kansas City MO
2003 Two Person Show | Personal Universe | Blue Gallery | Kansas City MO
2003 Group Show | She Loves Me/Loves Me Not | Olive Gallery | Lawrence KS
2004 Group Show | Art for Animals | Columbia Cafe | Shreveport LA
2005 Group Show | Wayward Delinquents | Commerce St Artist Warehouse | Houston TX
2005 Group Show | Plush Gallery | Dallas TX
2005 Group Show | Montessori Art Exhibition | Shreveport LA
2005 Group Show | Coolspace Gallery | Shreveport LA
2005 Two Person Show | Southside Gallery | Oxford MS
2005 Group Show | Coolspace Gallery NWLA| Shreveport LA
2005 Group Show | Deck The Halls | Shreveport LA
2005 Group Show | Gonza Show | Shreveport LA
2006 Three Woman Show | Artspace | Shreveport LA
2006 Grrllzzstuff | Plush Gallery | Dallas TX
2006 Artist as Storyteller | Bistineau Gallery | Shreveport LA
2006 Group Show | Confusion Say | Fine Arts Building | Chicago IL
2006 Group Show | Gonza Show | Shreveport LA
2006 Group Show | Oh6 Trunk Show | Dallas TX
2006 Group Show | Saints and Sirens | Kansas City MO
2007 Group Show | Blue Gallery All Star | Kansas City MO
2007 Group Show | Amy Baber Fine Arts | Shreveport LA
2008 John McGarity, Rachel Stuart-Haas, and Peter Warren | Blue Gallery |Kansas City MO
2009 Portrait Invitational | Blue Gallery | Kansas City MO
2010 Group Show | Bubble Rap | Shreveport LA
2010 Wonder Wall | Blue Gallery | Kansas City MO
2011 Impromptu | Artspace | Shreveport LA
2012 Wonder Wall | Blue Gallery | Kansas City MO
2012 One Woman Show | Artspace| Shreveport LA
2012 Nude Invitational | Blue Gallery | Kansas City MO
2012 Wonder Wall | Blue Gallery | Kansas City MO
2012 Under the Ground | Minicine| Shreveport LA
2012 Wonder Wall | Blue Gallery | Kansas City MO
2013 Artspace Group Show | Shreveport LA
2013 Wonder Wall | Blue Gallery | Kansas City MO
2014 Solo Show | LMSA Gallery | Natchitoches LA
2014 Wonder Wall | Artspace | Shreveport LA
2014 Cheesecake Girls | Artspace | Shreveport
2014 The Power of Suggested Story | Shreveport LA
2014 Wonder Wall | Blue Gallery | Kansas City MO
2014-15 Agora Borealis | Shreveport LA
2014-15 Graphite Gallery | New Orleans LA
2015 Critical Mass | Artspace | Shreveport LA
2015 Buy Some Damn Art | Brooklyn| NY
2015 Wonder Wall | Blue Gallery | Kansas City | MO
2015 R Texas Gallery | Round Top | TX
2016 Critical Mass | Shreveport LA
2016 Graphite Gallery | New Orleans LA
2016 Wonder Wall | Blue Gallery | Kansas City
2017 Northwest LA Art | Minicine | Shreveport LA
2017 Critical Mass | Art Space | Shreveport LA
2018 Flourishing Apparitions | Blue Gallery | KC MO
2019 Painted Ladies | Graphite Gallery | New Orleans LA
Representation
Blue Gallery Kansas City
Graphite Gallery New Orleans
Agora Borealis Shreveport
Awards
CA Annual Award 1999
Louie Award International Winner 2001
Shreveport Artist Fellowship Juried Roster 2005
Best Of Show Impromptu.  Awarded by Robert Pincus 2011